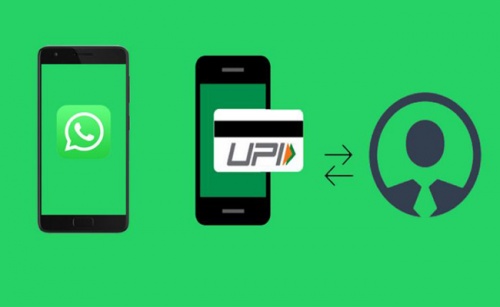 WhatsApp has been in talks with State Bank of India (SBI) and other financial institutions to integrate United Payments Interface (UPI) into the messaging platform. A report published by The Economic Times states that WhatsApp has started discussions with Indian banks and other institutions to allow their users to pay through WhatsApp UPI payment feature. WhatsApp is currently the most used messaging app and is reportedly used by more than 200 million users. Including the payment service on the platform will certainly make the transfer process very convenient for users.
With this traffic, WhatsApp aims to facilitate the instant transfer of funds between two bank accounts through the app's UPI payment feature. By highlighting more about Facebook's proprietary messaging platform initiative (WhatsApp), an official from State Bank of India said: "Given the complexity of the structure, WhatsApp is in talks with State Bank of India (SBI), NPCI and some other banks to devise it. Ways to integrate your systems with the bank and with NPCI. The SBI official also said: "We are in the 'proof of concept' stage right now, looking for ways to integrate it with our backend."

Also read: Toyota to shut sales of small diesel vehicles following BS VI

In addition to the SBI, WhatsApp is also in talks with National Payments Corporation of India (NPCI) and some other financial institutions to allow users to make easy payments and transfer money online to bank accounts through the app. NPCI also says WhatsApp is supposed to have initial talks with several Indian banks to integrate UPI into its program. While WhatsApp aims to allow instant and easy transfer of its users, financial institutions are focused on making the entire payment transfer process safe.

"UPI immediately liquidates funds between one account holder and another. WhatsApp will determine the recipient and the UPI layer will allow the funds to be settled between both parties," says senior executive of a private bank. "Some security protocols about payments must be implemented through WhatsApp. If it decides to use Aadhaar, we'll have to enable biometric authentication," says another official.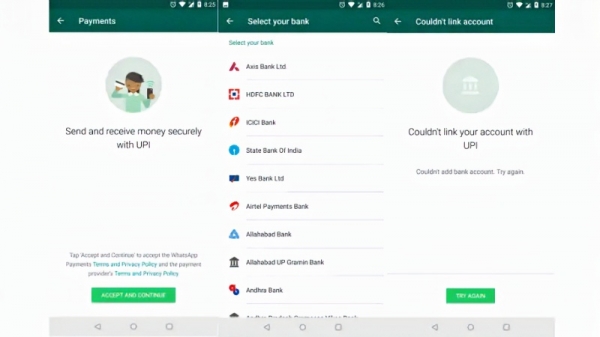 You may also like: Top 10 highest-paid Indian employees in 2019-2020

"There is a trust and familiarity associated with WhatsApp, which is used by many people. WhatsApp UPI payment feature will also allow immediate payment to companies that work through social networks like Facebook," says Bhavik Hathi

WhatsApp is not the first messaging app that is integrating UPI payment feature into its platform. Previously, another application such as Truecaller, Hike Messenger also started UPI-based payment service on its platform. Truecaller in collaboration with ICICI Bank, while Hike Messenger along with Yes Bank. Both applications started the digital payment service through a wallet license from the Reserve Bank of India. Now it will be interesting to know how WhatsApp integrates the payment service into its platform. We are eager to know if UPI payments will be done through WhatsApp application or they will add a payment method on the payment gateway page. WhatsApp payment India update may become live soon.


Follow us on Facebook, Twitter and Instagram to get latest updates on Business and Market.

Image Source: gadgets.ndtv