Audience
Age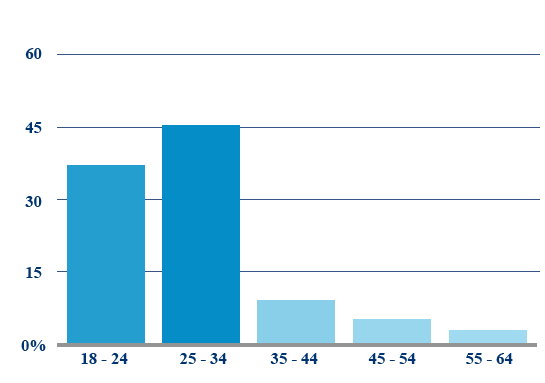 Location
| | |
| --- | --- |
| Delhi | 19.41% |
| Maharashtra | 18.77% |
| Karnataka | 8.43% |
| Haryana | 8.05% |
| Telangana | 6.13% |
| Uttar Pradesh | 6.00% |
| West Bengal | 5.87% |
| Tamil Nadu | 5.49% |
| Gujarat | 5.11% |
| Madhya Pradesh | 3.07% |
OFFERINGS
Native Ads
Social Ads
Contextual Video Ads
Business2Business in-house team works with various brands after clearly understanding what their marketing objective and campaign is all about. We then create relevant articles aligned with those objectives.Our motto is to make these branded write ups into stories so the target audience can easily relate and the same is shared instantly.

We make these storied write ups in the forms of listicles, charticles, infographics and long format articles. All our branded content is listed on the trending and most popular sections for greater visibility and accessibility.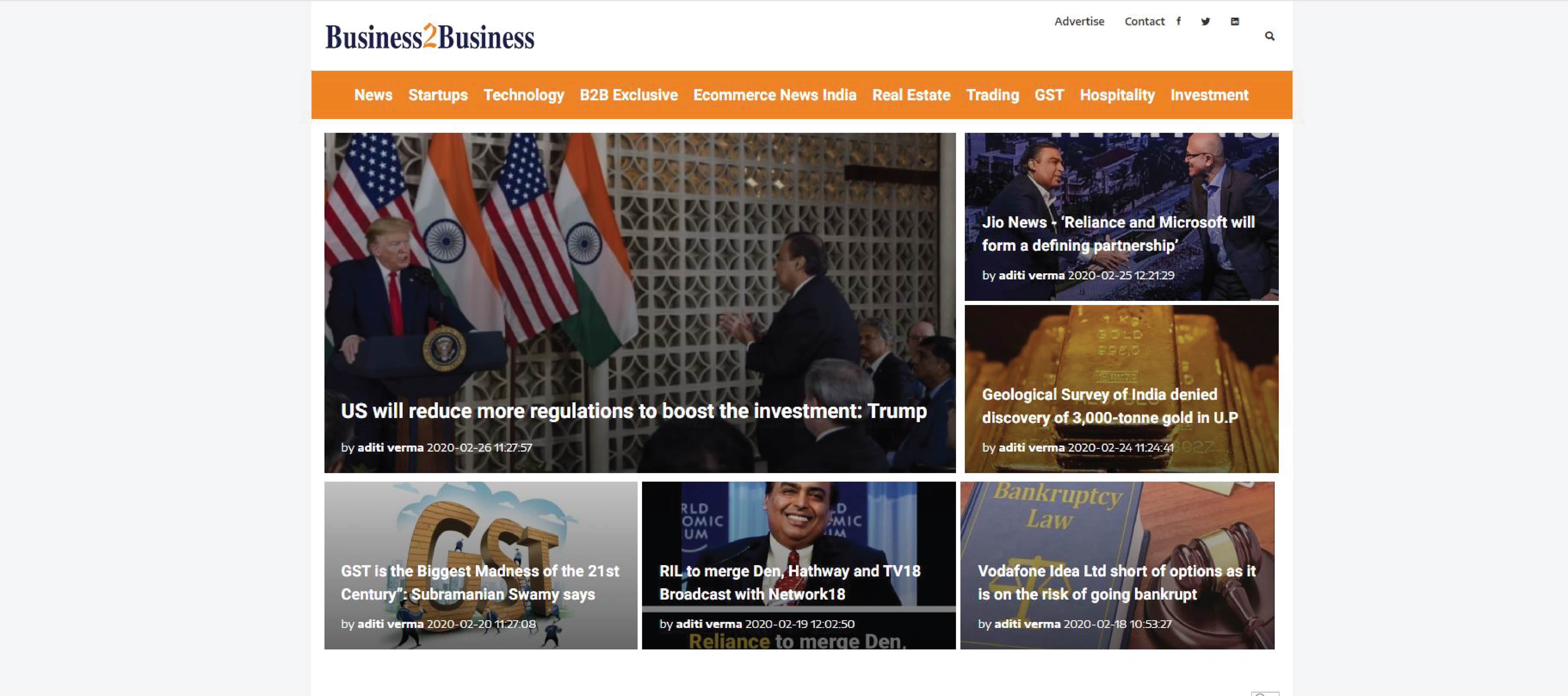 With social media being a boon today, we highly rely on it to ensure brand awareness. It is considered the fastest medium to gain virality and discovery of information.At Business2Business, with a large fanbase on our social media channels, we ensure you high engagement and visibility for your branded stories that we publish.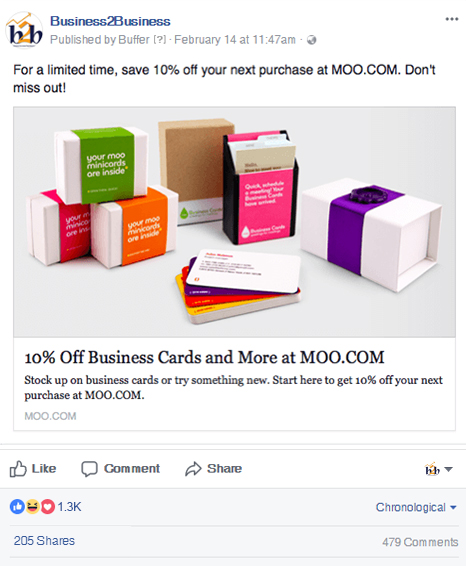 We prefer publishing contextual video ads that are in tandem with the content on the platform. It's not considered promotional in a very direct way. It is rather considered more informative, engaging with an enhanced user experience.These native videos does not interfere with the experience of the user at all. It is a very subtle way of advertisement. Such videos can also be published on our social media channels along with the website.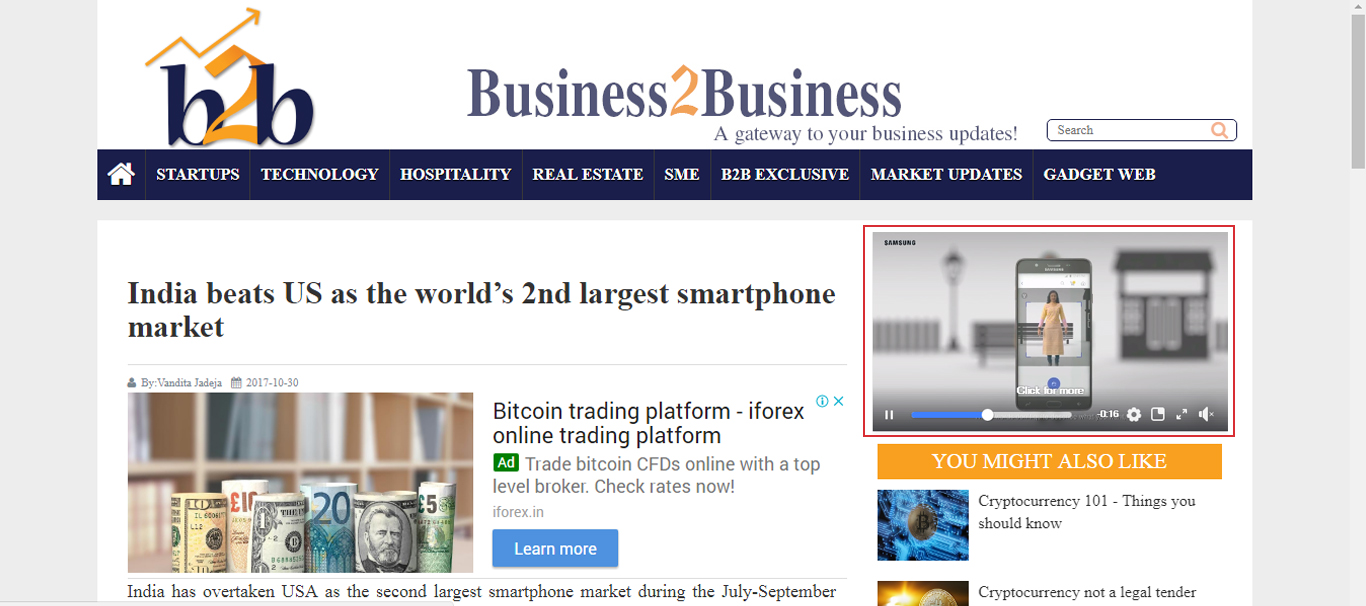 HOW WE DO IT?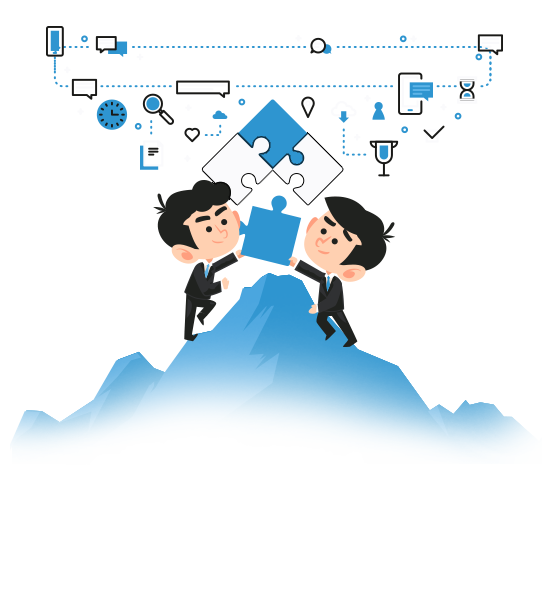 Understand your objectives and requirements.
Brainstorming strategies to create branded content that can quickly go viral.
Share that content on our platform and social media channels.
Keep track of performance and regularly submit insights of the same.
GET IN TOUCH
To advertise with us, please fill in the below information.