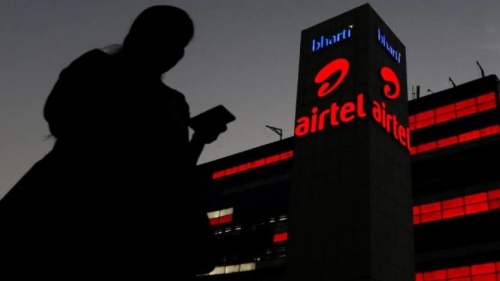 New Delhi: Bharti Telecom, a promoter of Bharti Airtel, has asked the government for approval to pump Rs. 4900 crore from Singtel and other foreign entities, a move that would convert the country's oldest private telecom operator into a foreign business entity.
An official source familiar with the development told PTI that pumping this fund would improve foreign participation in Bharti Telecom to more than 50 per cent, which would make it a foreign-owned entity. Sunil Bharti Mittal and his family currently own about 52% of Bharti Telecom shares.

Bharti Telecom has a 41% share in Bharti Airtel, while foreign promoters own 21.46% of the carrier. Public shareholders own about 37% of the company's shares.

"Bharti Telecom has requested the pumping of Rs. 4900 crore into the company, including Singtel Investments and other foreign investors. With this, Bharti Telecom will become a foreign entity because the majority of the participants will be in the hands of foreign investors." The source said, "The DoT is expected to agree to this investment this month. "

Earlier this year, the telecom department had re-requested FDI from Bharti Airtel because the company had not provided clarity on the foreign investor.
Bharti Telecom is seeking approval for Rs 4,900 crore to pump Singtel, and other entities to make Airtel foreign business entity.

Total foreign participation is 43 per cent at Bharti Airtel, currently. The source said that with Bharti Telecom, the promoter, becoming a foreign entity, foreign participation in the company would exceed 84%. Bharti Airtel is already in talks with Singtel and other entities to pump money.

In August, the company informed the stock exchanges that Bharti Telecom to withdraw part of the debt may seek capital from the current promoter group, which may include foreign entities and Singtel in proportion to its participation.

Bharti Airtel said that even a marginal increase in foreign capital would increase foreign investment in Bharti Telecom by more than 50 per cent, making it an entity owned by foreigner firms.

Bharti Airtel has already requested that the FDI limit be increased to 100 per cent in the company.

Last week, Bharti Airtel's board of directors approved a proposal to raise $ 3 billion through QIP, selling shares and debt documents, because the company owes the government's AGR dues of Rs. 43,000 crores.

The company will launch one or more QIPs, a capital stock offer or a combination of similar offers to raise $2 billion. The rest of $1 billion will be raised through bonds and debentures.

Image Souce: IndiaToday


Also read: Major Telecom providers: Airtel, Vodafone-Idea, Jio to increase tariffs from December 3