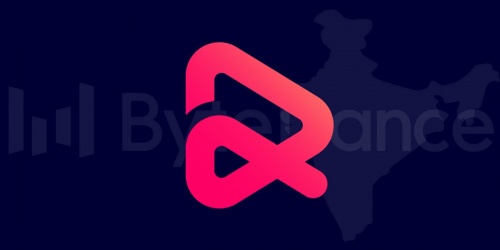 ByteDance Inc. is the company that owns TikTok. A new music app is being tested currently in the markets, as the company is figuring out how to make another global hit app apart from its video-sharing app.
This new app is called Resso and is currently available in India as well as Indonesia. These countries are some of the largest markets that use TikTok. It was initially launched six months ago and currently has about 27,000 users through the iOS App Store and the Google Play. This number shows that the app was being promoted since the end of November.

ByteDance is one of the world's most known startup. The company began to develop the app so that they are able to compete with Spotify and Apple Music in those countries where there is still no audiences for the paid music services.

Mr Michael Norris, a research and strategy manager in consultancy Agency based out of China said in a statement, "The dilemma for all the three companies is how they will monetize a price-sensitive user base with relatively lower incomes." He further added that "Right now, it's a race for the active users in the developing countries. The Commercial realities will need to be put aside, at least for now."

The app also displays real-time lyrics, unlike any other music apps. Resso lets its users post the comments under the songs.

The users get to enjoy various other features such as they can make the music-accompanied GIFs and videos, which is also a favourite feature of the popular video-sharing app TikTok. The user can choose a monthly paid subscription service which will be priced at Rs. 119 ($1.70) in India. The Spotify membership is also priced the same. The membership users will get to download the music as well as listen to it ad-free.
The company is based out of Beijing. It has successfully secured the rights from various Indian labels such as the T-Series and Times Music as per the reports. But it is yet to make any rights deals with the top three music companies in the World namely, Warner Music Group Corp., Universal Music Group and Sony Music Entertainment. The majority of popular music in the world is managed by these companies and hence for Resso, it is important to get the rights in order to catch on globally.

It has been known that the various music starts have been discovered through TikTok such as Lil Nas X, the guy who sang the "Old Town Road." TikTok was appreciated by various record companies.

"Resso is in its beta testing phase as of now and we are positive about the various long-term prospects but we are currently early in the process and our reach is currently limited to a number of developing markets." as per one of Resso's representative.

ByteDance had been valued at $75 billion in the previous year as the investors are pretty confident about the reputation of the company. With the paid music app Resso, ByteDance is expecting to expand their streams of revenue beyond the advertising so that they can counter the lagging home economy.

TikTok is a major company installed about 1.5 billion times since its launch in the year 2017. New U.S. users has grown by about 38% to 11.6 million in its third quarter.

Image Source: Entrackr

Read Also: Owner of TikTok made $7 billion in the first half of the year