Last month, leading technology investors such as Facebook, Silver Lake, Vista, General Atlantic, and now KKR announced a total investment of Rs 78,562 crore into Jio Platforms.
Private equity firm KKR is set to invest Rs. 11,367 crore in Jio platforms for a 2.32% stake. This will be the fifth investment in Reliance Industries Ltd (RIL) in rapid succession, after those by social media major Facebook, Silver Lake, Vista Equity Partners, and General Atlantic. Analysts expect more such deals to take place.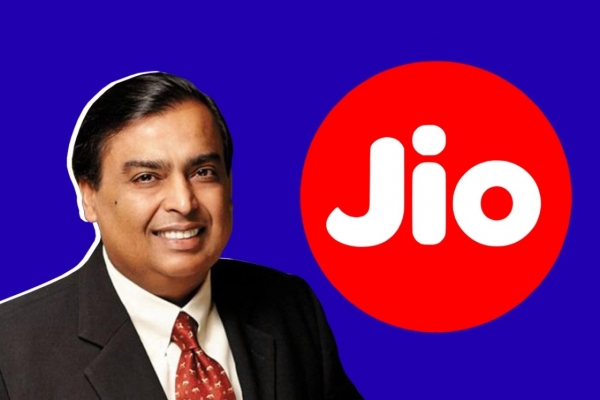 "This transaction values Jio platforms at an equity value of Rs4.91 lakh crore and an enterprise value of Rs 5.16 lakh crore. This is the largest investment of KKR in Asia and will translate into a 2.32% stake in Jio Platforms on a fully diluted basis," RIL said in a statement on Friday.
With the latest deal, Jio Platforms will get a combined Rs78,562 crore from the five investments. The RIL unit mainly comprises of telecom businesses under Reliance Jio Infocomm, which is the largest in the country with over 388 million subscribers. RIL real estate and other digital investments like Jio Cinema, Jio Saavn, and Haaptik are housed in Jio Platforms.
The company said that the transaction is subject to regulatory and other customary approvals.
General Atlantic said on May 18 that it would buy a 1.34% stake in Jio Platforms for Rs. 6598.38 crore, while Vista Equity Partners said on May 8 that it would acquire a 2.32% stake for Rs. 11. 367 crores. Prior to that, U.S. private equity firm Silver Lake said it would invest Rs. 5655.75 crore in Jio Platforms to acquire a 1.15% stake and on April 22, Facebook said it would invest $ 5.7 billion to acquire a 9.99% stake.
"KKR shares our ambitious goal of building a major digital society in India. RIL President Mukesh Ambani said in the statement that KKR has a proven track record of being a valuable partner to industry-leading franchises and has been committed to India for many years." We look forward to taking advantage of the KKR's global platform, industry knowledge, and operational expertise to further grow Jio."
KKR is making the investment from its Asia private equity and growth technology funds.
"A few companies have the potential to transform a country's digital ecosystem the way Jio platforms operate in India and possibly around the world," Henry Kravis, co-founder of KKR, said in the statement.
"We are investing behind the impressive momentum of Jio Platforms, world-class innovation, and strong leadership team, and we see this landmark investment as a strong indication of KKR's commitment to supporting the largest technology companies in India and the Asia Pacific," he added.

Source: TheEconomicTimes

Also Read: TikTok owner's value exceeds $100 billion in Private Markets