With lockdown 4.0, the government of India has announced more relief for e-commerce platforms such as Amazon, Flipkart, and others. The new guidelines have confirmed that e-commerce platforms will now be able to deliver both essential and non-essential products in the red zones. This means that everyone who lives in the green, red, and orange areas will now be able to order smartphones, laptops, and gadgets accessories from e-commerce platforms from now on.
Accept for containment zones, e-commerce platforms will be able to deliver all types of products to every location with the start of lockdown 4.0. The government said that the containment zones or areas with the largest number of coronavirus cases will be closely monitored and that no movement other than medical emergencies will be allowed, and the provision of basic commodities will be permitted. This means that people who live in containment areas can only order essential products.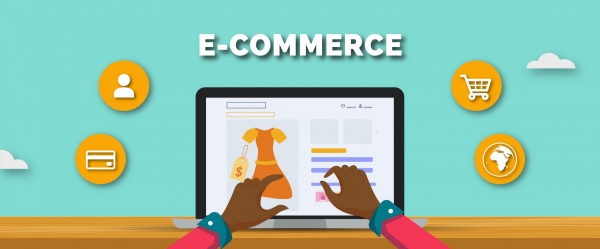 Amazon, Flipkart, Snapdeal welcome new guidelines
Commenting on the latest guidelines and relief for e-commerce platforms, Snapdeal noted in a press release: "We welcome the guidelines announced by MHA, which pave the way for a broader resumption of economic activities in most of India. E-commerce has played a crucial role in the past two months in providing a range of much-needed goods to consumers – within the safety of their homes."
Before placing an online order you must check which zone your location belongs to by entering the pin code. If you live in containment areas, you can only order essential products, including medicinal products, groceries, etc.
Lockdown 4.0 guidelines: Full list of activities prohibited and allowed across the country
Our sellers and our delivery partners have worked hard to meet these requirements while exercising strict security measures and we applaud their commitment to rising to the occasion. At Snapdeal, we are ready and equipped to start serving customers across India, in red, green, and orange areas, giving them access to a full range of millions of products. This is the time that will allow thousands of small and medium online sellers to start rebuilding their business because they meet the needs of users in cities and towns across India. "Snapdeal further noted.
"Amazon welcomes the latest notification from the government of India because it enables e-commerce to offer a wider range of products while preserving the tenets of safety and social distancing. This will fillip to the 6 lakh retailers, and MSMEs on our marketplace and help revive economic activity more broadly," said Amazon spokesman. We are honored with the opportunity to be an extended government partner because it balances saving lives and creating livelihoods. As always, to ensure the safety of our clients and employees, while creating jobs and job opportunities. "
Flipkart spokesperson said: "We welcome the efforts of governments at the center and countries to develop a final exit plan gradually and allow e-commerce to serve the consumers with their varied product needs in all the classified zones, except containment zones."
"At Flipkart Group, our supply chain team continues to play a critical role in helping consumers in all their requirements, keeping the social distancing and preferring to stay indoors. As an e-commerce company in the market, we believe that new guidelines also enable us to empower the community of MSMEs and help them recover their businesses faster and support livelihoods in the country. "
"We are working lakhs of MSMEs and sellers across India to provide them with ongoing advice and assistance in their business readiness. The spokesman said the seller support team provides on-site assistance to sellers to help them quickly resume operations and make products available to consumers in this time of need." We remain committed to following procedures Safety and health in our facilities, supply chain, and delivery staff, thereby supporting central and state governments in their battle against the pandemic."

Source: Indian Express

Also Read: General Atlantic to invest Rs 6,598.38 crore in Jio Platforms