Google
has announced on Friday, 1st November 2019, the acquisition of the leading wearables brand
Fitbit
for $2.1 billion.



Mr
Rick Osterloh
, the Senior Vice President of Devices and Services, Google said in a statement, "Today, we are announcing that Google has entered into an agreement for the acquisition of
Fitbit
, a leading wearables brand." He added, "We believe that technology is at its best when it can assist you throughout the day whenever the need may arise. With the wearable devices, such as smartwatches and the fitness trackers, tracking things has become easy whether it is your next meeting or the pedometer, anything can be checked just by a glance.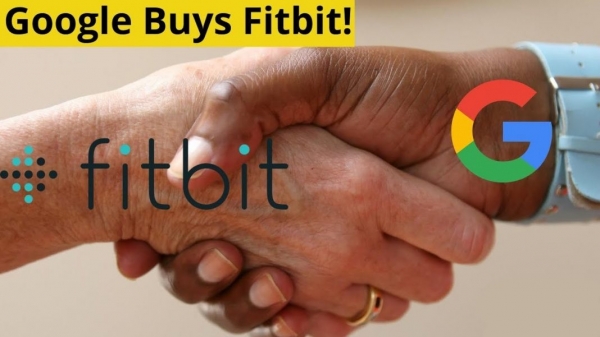 Image source: Prabidhi InfoFitbit
is a company that manufactures and sells a range of products including activity trackers, wireless-enabled wearable technology devices that help in measuring data like the step counts in a day, heart rate, sleep quality, steps climbed, as well as other personal metrics in the fitness field.
Mr
Osterloh
said that "Over the years, Google has made tremendous progress with its partners in the wearable devices space with the launch of Wear OS as well as the Google Fit, but there is still an opportunity for more investment in Wear OS by introducing Google wearable devices into the market.
Fitbit
is a pioneer in this industry and has successfully manufactured the best quality products and has a vibrant community of consumers. Working together with the experts' team of Fitbit will help to bring the best AI, hardware and software, resulting in innovative products for the benefit of the consumers all over the world."

Google aspirations
"Google further has aspirations to innovate and create new devices that will help the people to enhance their ways of life and knowledge. These aspirations are aligned with Fitbit's aim for wellness and helping people to lead more healthy lives.
They aim to make privacy and security their topmost priority and give you transparency for your information as it is a big responsibility because while using a product, you are basically trusting google with your personal information.
Just like the other products, we will be offering transparency for Wearable devices as well, about the date we will be collecting and why. The health and wellness data of Fitbit users will not be used for the purpose of Google Ads. to secure user privacy. Also, a choice will be given to the users to either move, delete or review their data.
Google buys Fitbit
The
acquisition of Fitbit by Google
is an all-cash deal of a total of
$2.1 billion
. The Fitbit has been acquired by Google in cash for $7.35 per share. As far as privacy is concerned, Google claims that it will not be selling any of the user data. This has a benefit for Google as it can use the data of the Fitbit devices for its targeting purpose.
Google is all set to make its move into the wearable devices market although it has not been very successful in this space. It could not create a significant impact with its WearOS in the wearable devices space. But along with the superb hardware capabilities of Fitbit, the search engine can actually launch a smartwatch to create an impact in the industry.