The iPhone 11, iPhone 11 Pro and iPhone 11 Pro Max were introduced at Steve Jobs Theater on Tuesday, where they broadcast the legacy of Apple's best devices. As expected, the three iPhone models include an Apple A13 Bionic processor that claims to be twice as fast as last year's model, along with battery life, which is different on every phone compared to its models. However, the new iPhone models bring a radical change in cameras with the addition of an additional sensor for each model. The iPhone 11 has two rear cameras, the iPhone 11 Pro and the iPhone 11 Pro Max have three sensors on the back, which surpasses Apple's plans to confront its competitors with the increasing tendency to overcome them.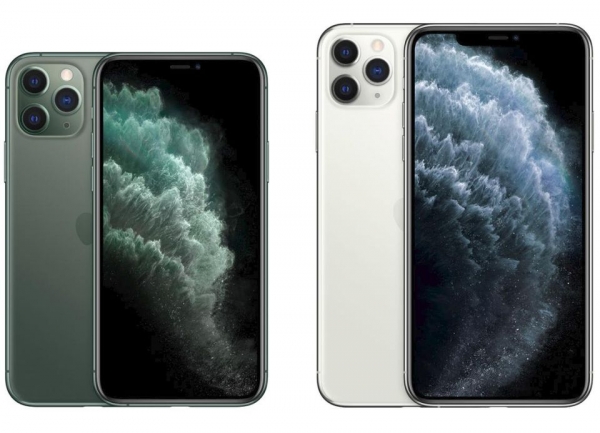 Tim Cook, Apple's chief executive, said the iPhone XR was the most popular iPhone model last year. Therefore, the company does not stop the iPhone XR and will now sell it for $ 599, which translates to about 44,000 rupees. Apple also continues to sell the iPhone 8, which will now be available for $ 449, or about Rs 32,300. Now, to get to the India price of the iPhone 11 series, this is what you'll pay for each model:
iPhone 11 will start from 64,900 rupees for a 64GB storage model. It will be available in black, green, yellow, purple, blue and red (product).
The initial price of the iPhone 11 Pro is Rs 99,900 for the 64 GB model. The colour variants of the iPhone 11 Pro are gold, grey, silver and midnight green.
The iPhone 11 Pro Max will finally become the most expensive model with Rs 1,09,900 and above. It has the same colour models like the iPhone 11 Pro.
iPhone 11, iPhone 11 Pro and iPhone 11 Pro Max will be available in India as of September 27 for authorized retailers, including online platforms such as Paytm Mall, Amazon and Flipkart. Paytm Mall has already announced that it will recover Rs 10,000 for the purchase of any iPhone models released today.
Last year, Apple launched the iPhone XR at a price of Rs 76,900, which is higher than the price of the iPhone 11. By more than 10,000 rubles. Apple may take small steps again in India after the United States restricted trade with China, where much of the iPhone manufacturing takes place.
In terms of specifications, it hasn't changed much. In addition to the new and improved processor, the iPhone 11 series now uses an enhanced image signal processor to map images from more than one camera. The iPhone 11 has a 12-megapixel wide sensor and a 12-megapixel wide sensor, which Apple said could expand the tablet area without problems. The iPhone 11 Pro and iPhone 11 Pro Max each have three 12-megapixel sensors: one panoramic, one ultra-wide and a telephoto lens that can provide optical zoom of up to 4x. Apple said that information from one sensor moves to other sensors so that the transition between the sensors is smooth. All three cameras record 4K videos at 60 fps that can be edited on the device at an advanced level. For selfies, there is a 12MP TrueDepth camera with the slow-motion recording of 1080p videos at 120fps. All three iPhone models will run iOS 13 with Dark Mode and lots of new features announced on WWDC this year