A statement issued by the Prime Minister's Office showed that Sophie Gregoire Trudeau, wife of Canadian Prime Minister Justin Trudeau, had tested positive for the coronavirus.
"She will remain isolated for now. She is in good situation, taking all recommended precautions and keeping her symptoms mild," he wrote.

The couple is now self-isolated. According to his office, Trudeau is healthy and symptom-free but will remain isolated for 14 days. There are currently no plans to screen Mr. Trudeau for the coronavirus. There are currently approximately 103 confirmed cases of coronavirus in Canada.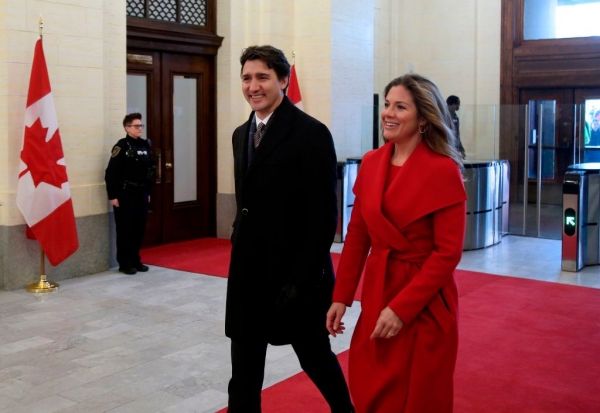 Meetings are postponed
Ms. Grégoire Trudeau began showing mild flu-like symptoms, including hypothermia, on Wednesday night after she returns from London.
After testing positive for Covid-19, she said, "Although I have uncomfortable symptoms of the virus, I will be on my feet again soon.
"We will overcome this situation together. Share the facts and take your health very seriously."
Health workers will communicate with people that Mrs. Gregoire Trudeau recently met.



However, those who had been in contact with the Prime Minister were not considered to be in danger, as Trudeau showed no symptoms.
Several politicians around the world have isolated themselves in recent days after possible contact with the virus, including five high-ranking American Republicans and a Canadian government minister.
Trudeau was to hold meetings for the next two days in Ottawa with the regional prime ministers and leaders of the first nation.
Those meetings have been postponed.
The Prime Minister's Office said in a statement Thursday morning that Trudeau will now speak to his regional counterparts on the phone, with the issue focused on Canada's response to the epidemic.
Another Federal Party leader, Jagmeet Singh of the NDP, said Thursday that he was also home because he was not feeling well, although doctors told him his symptoms were incompatible with the coronavirus.
He said on Twitter: "Their advice is for me to limit contact with the public until I feel better."
What is the situation in Canada?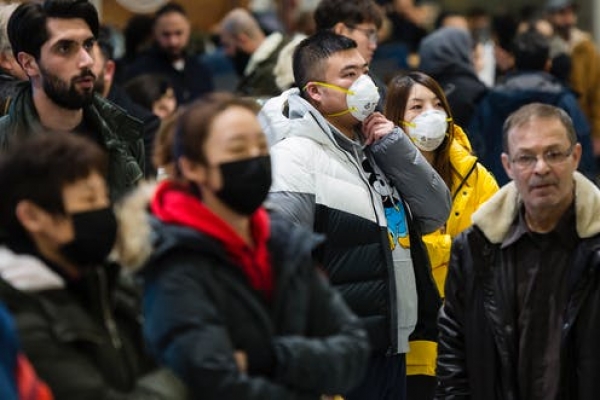 There are currently approximately 103 confirmed cases of coronavirus in Canada, in the provinces of British Columbia, Ontario, Alberta, Quebec, and Manitoba. There was one death related to the disease.
On Wednesday, Canada announced a billion Canadian dollars (728 million; £ 562 million) in a coronavirus response fund to tackle the epidemic.
The financing package will help the country address the local impact of the virus and support further research, including the development of vaccines.
Trudeau said his government was ready to do more if the situation called for it.
Speaking to reporters on Wednesday, the Canadian Prime Minister urged Canada to follow the recommendations of public health officials to help curb the spread of the disease and avoid overloading the health care system.

PC: just Jared, time, the conversation
Also Read: DHFL - Dewan Housing Finance Corporation Ltd