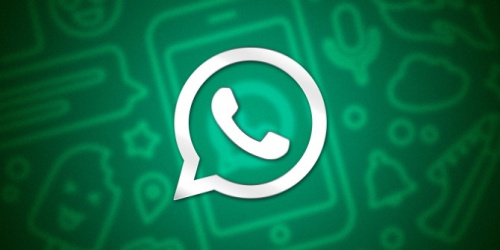 WhatsApp introduced a lot of new features that enhance their app experience. WhatsApp new feature will soon allow users to use their accounts on multiple devices.
WABetaInfo, the website that tracks WhatsApp updates, has revealed some new results in the beta update. The recent update 2.19.328 does not include significant enhancements, except for the new camera icon and resolution for voice memo blocking error.

The latest update 2.19.120.20 from WhatsApp suggested cross-platform support. The latest WhatsApp new feature update detects that WhatsApp will introduce a new feature called "Registration Notifications" for compatibility with multiple devices.
This feature allows users to sign in to their WhatsApp account on a different device. When they do, the app will send a message on the master device that says, "The recipient's device list has been changed. Touch verify to confirm the new security code," according to the Hindustan Times report.

After checking the security code, users can start using WhatsApp on the second device. Currently, WhatsApp only allows one account per device. Once the new feature is implemented, users can use the same account on multiple devices. According to reports, the chats will remain encrypted from end to end.

WABetaInfo also offered an update on the "Disappearing messages" function. The Android 2.19.348 beta update reveals that the "Disappearing Messages" function will change its name to "Delete Messages." WhatsApp also added different options that determine when to automatically delete messages. The Delete Messages function also supports the future dark mode feature.

It is not known when WhatsApp will implement these functions.


Also Read: WhatsApp UPI payment feature to be integrated in the near future