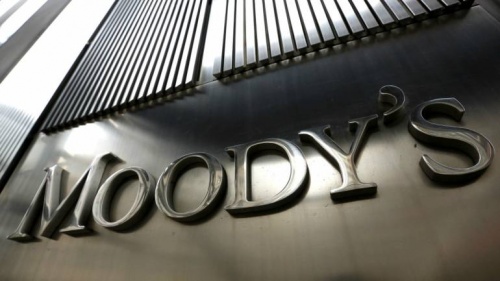 Moody's Investors Service
on Thursday lowered its 2019 GDP growth forecast to 5.6 per cent from 6.2 per cent, citing a slowdown in consumption.
On Wednesday, the State Bank of India and CLSA expected India's GDP 2019-20 to reach 5 per cent, well below estimates already cut by institutions such as the IMF and Reserve Bank of India, whose latest forecast is still around 6 per cent.
The economic slowdown in India is lasting longer than expected. We have reviewed our growth forecast for India. While economic activity is expected to rise in 2020 and 2021 to 6.6 per cent and 6.7 per cent, respectively, the pace will remain lower than in the recent past, the agency said.
"The worrying thing about the current slowdown is that consumer demand has eased considerably," he said.
Moody's said none of the government's recent measures, including cutting corporate tax rates and sector-specific advertising, directly address the widespread weakness of consumer demand, which has been the main driver of the economy.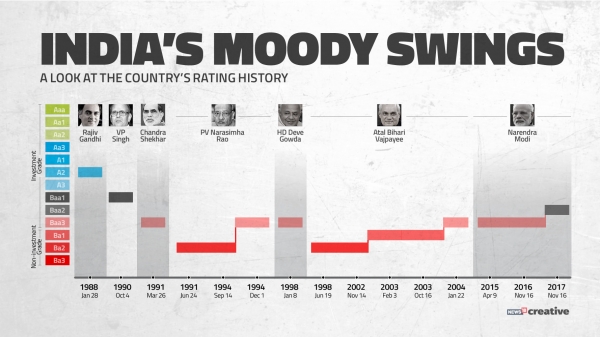 Benign domestic inflationary pressures, low oil prices and relaxation in other parts of the world will allow the central bank to continue pursuing easing monetary policy. However, the interest rate shift continues to be hampered by credit constraints caused by the disruption of the non-banking financial sector.
Last week, Moody's downgraded its credit rating outlook for India to "negative" from "stable", citing the ongoing slowdown, financial stress among rural households, weak job creation and lack of liquidity in non-bank financial companies.

Moody's
confirmed the long-term credit rating of Baa2, the second-lowest investment grade, but said negative expectations suggest that short-term improvement is unlikely. Just two years ago, in November 2017, India was upgraded to Baa2 from Baa3.
"
Moody's
decision to reflect the perception of negativity shows an increased risk that growth will remain materially lower than in the past, partly reflecting the government's effectiveness and policies to address long-term economic and institutional weaknesses."
Image source: Moody's & News18

You May Also Like: For consecutive 9 months, Maruti Suzuki lowers production