Three Women Entrepreneurs from India who travel a lot and are foodies at heart have collaborated with a Japanese friend to bring the famous
Baked rice crackers
in India. These are also known by the name of "
Kaki no Tane
".
What is Kaki No Tane?
"
Kaki No Tane
" is a Japanese phrase, the short for which is "Kaki". It is a common snack enjoyed by the Japanese and is made of only rice. The snack is 100% baked and not fried like most of the snacks that are eaten in India. These Women have branded the snack as "
Krumptious
". They derived this term from two words, 'crunchy' and 'scrumptious', and that is what describes the product completely. They have extensively worked on the project of introducing these rice crackers in India for the last three years. It was launched recently.
This is a vegetarian snack and has been created for the Indians as most people in India are vegetarians. Peanuts from India are also added to the product. Currently, these crackers are available in a new Wasabi flavour.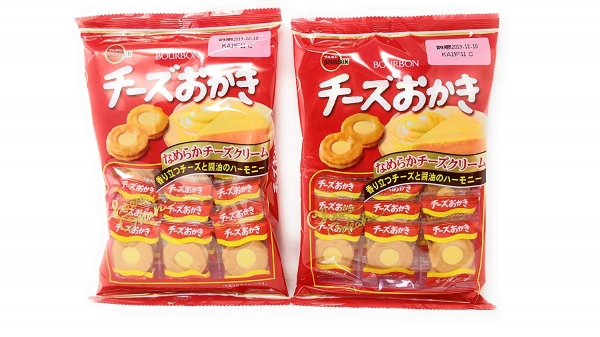 Image source:
Amazon - Japanese rice crackers
Arunima Yadav and Paromita Chatterjee are both graduated from the Centre for Japanese Studies, JNU. Since the year 2011, the girls have been providing Japanese language services for the company Japan Tsunagari in New Delhi. They are very passionate about Japanese culture and everything about Japan and so they have kept exploring more about it.
"It was around three years back, that we had the thought of bringing "
Kaki No Tane
" to India and started researching the Indian and the Japanese markets for the demand as well as sourcing. We did a huge amount of market research as well as product research.
Kazuki Moroi
is our Japanese partner who had tried about 15 suppliers of Kaki in Japan before finalising the one supplier we found the best from Niigata," Ms
Arunima Yadav
, Co-founder of HEP Foods, the company that brought this product in India, had said in a statement.

Who are Arunima, Paromita and Harsheen?

Arunima Yadav
had been working in the Japanese arena for around eight years before launching the company Japan Tsunagari, which provided Japanese language services.
Paromita Chatterjee
, her colleague had worked with the Japan Airlines and the AXA for many years and she also has about 15 years of Corporate experience in Japan.
Both women collaborated with
Harsheen Bharara
, who is also a woman entrepreneur living in Mumbai. She has an event management business. The three Indian women together collaborated with Kazuki Moroi who is a Japanese entrepreneur who also runs an export-import company in Japan. She is also a partner with Japan Tsunagari in importing Indian coffee to Japan.
"We are importing the best quality
Kaki
from our source in Japan from a place called Niigata, the hub of Kaki production in Japan. We blend the Kaki along with peanuts from India and the packaging is done here. We have started the sale of the crackers in some stores of Delhi and NCR. We are planning to push the sales of the product through modern trade," Paromita Chatterjee said in a statement.
Where is Scrumptious available?Some of the places where Scrumptious is available are Modern Bazar, Saket (New Delhi), Ichiba and Iroha in Gurgaon, and in some select stores of Mumbai and Chennai
. These women entrepreneurs have a plan to introduce Scrumptious in pubs and bars of the cities and they are planning on adding more flavours in the coming few months.
As per Arunima, Kaki is sold in the Indian market for a few years now by other companies. But they will be producing it in India.
"We are importing the Kaki from our source in Japan, then adding the peanuts from India and packing the same in India. So, we are basically serving the authentic Kaki here in India. HEP Foods was founded by foodies who have also travelled a lot. We are aiming to introduce flavours from various countries to the Indian market. Rising urbanization, as well as increasing exposure to the international cuisines and an interest in the new products, forms the basis of our concept," Arunima said in a statement.
Also read: CCI finally approves Hyundai's $300 mn investment in ola
Thumbnail image source: createeathappy